6 Parks for the Happy Glamper
You might be a Happy Glamper if:
You would rather eat crepes for breakfast than eggs over a fire skillet.
You would rather sleep on the comfort of a mattress and feather pillow than a sleeping bag atop dirt and rocks.
You want your morning cappuccino rather than instant coffee.
You prefer to wake up smelling like lavender scented soap than campfire smoke and bug spray.
If you answered yes, but still love to enjoy outdoor surroundings, here are six Iowa county parks with "glampgrounds" that offer some perks of modern luxury.
La Porte City, Black Hawk County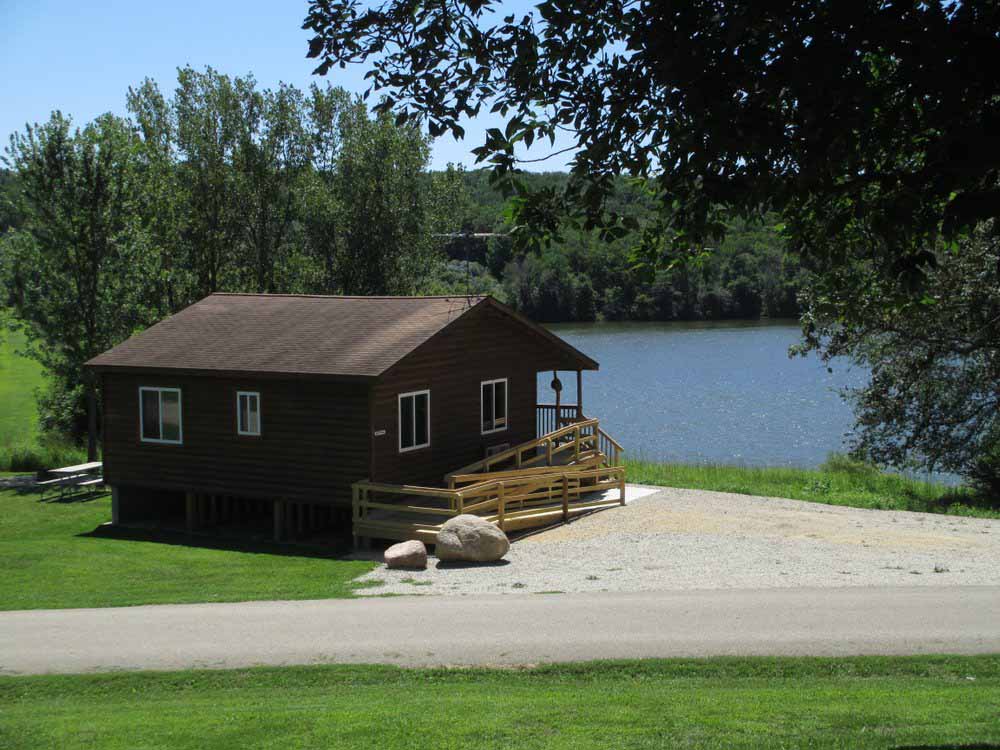 This beautiful 723-acre park offers several fun activities like sand volleyball, hiking, basketball, disc golf and fishing. In addition, there are seven modern camping cabins available for rent. The park is located 12 miles south of the Waterloo metro area, which means restaurants and shopping aren't far away.
Ogden, Boone County
Enjoy luxury cabins, a 9-hole golf course, hiking trails, wildlife viewing, as well as swimming, boating and fishing on the 150-acre lake. The campground also offers a variety of campsites with access to updated shower and toilet facilities.
Webster City, Hamilton County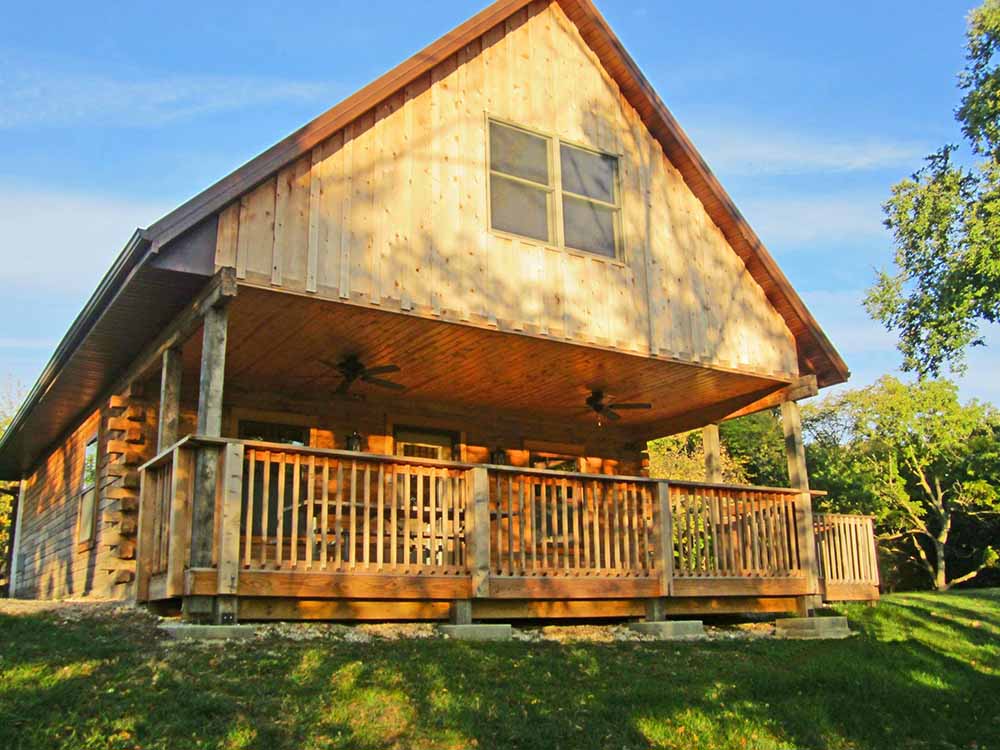 This park features three luxury cabins with all the amenities – wi-fi, cable, full kitchens, sleeping lofts and full bathrooms. Plus, they're big enough for the entire family (and then some). The large campground also has hiking trails, canoe and kayak rentals, an 18-hole golf course and more to round out the glamping experience.
Ottumwa, Wapello County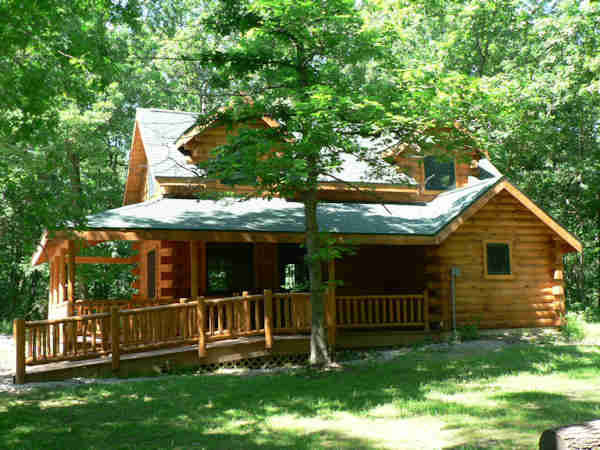 Pioneer Ridge has two beautiful modern cabins, three camping cabins, campsites, an extensive trail system and a focus on educating visitors in environmental and natural resource issues in the nature center.
Hazleton, Buchanan County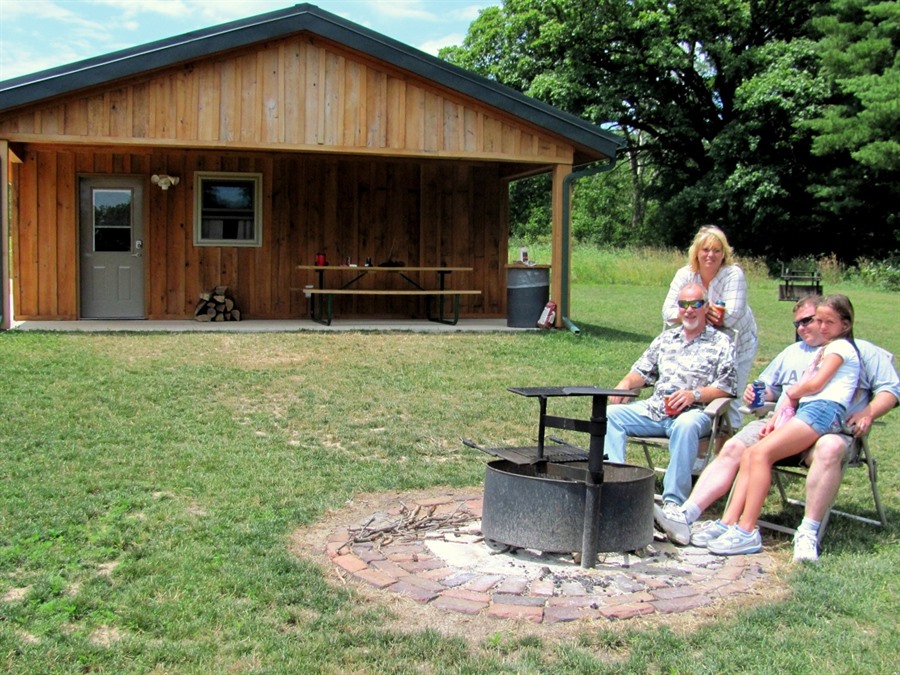 Luxury glamping while off the grid? You bet! Guests staying at Fontana Park can rent modern cabins powered by solar panels and enjoy the nature center which focuses on sustainability and conservation.
Otley, Marion County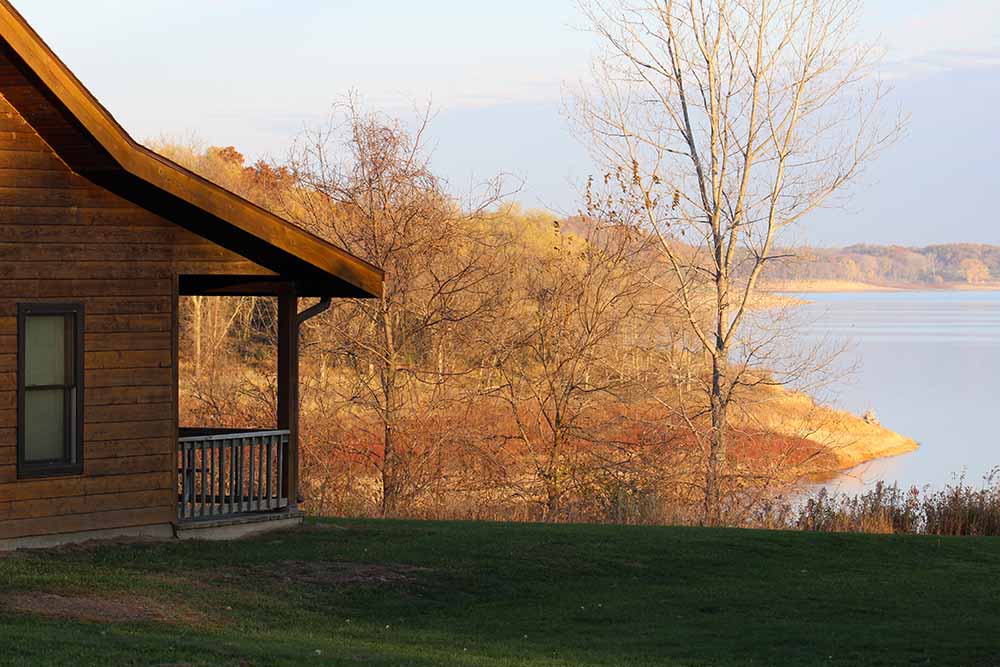 Seven year-round luxury cabins overlook Lake Red Rock for unbeatable views. The park also includes an observation tower, interpretive hiking trail, concrete boat ramp and fishing on Lake Red Rock.
nd Around Snake Alley
BURLINGTON – For toddlers, it's a teachable moment: Count the curves (there are seven). For everyone in the car, it's hairpin turns as your car slowly makes it way down Snake Alley. Ripley's Believe it or Not deems Burlington's street from Columbia to Washington unbelievably crooked, actually, the crookedest street in the World. The alley is composed of limestone and blueclay bricks. The constantly changing slant from one curve to the next necessitated a complicated construction technique to keep the high grade to the outside.  Houses lining the original, 1894 brick street are even older.
Touch The Sting Rays In Dubuque
A new permanent exhibit at the National Mississippi River Museum & Aquarium is the Mississippi River Delta Sting Ray Touch Tank. Cownose rays live in tropical and temperate seas feeding on mollusks, shrimp, and small fish. Other temporary exhibits include stepping into the storybook world of boxelder bug Belva as her grandfather teaches her the wonders of being an insect. The exhibit uses a children's story format and an interactive garden setting to guide visitors through Belva's world. See through April 21, 2019. > MORE.
Celebrate Frank Lloyd Wright's Architecture
MASON CITY – Frank Lloyd Wright would have turned 150 in 2017. This year is the perfect time to book a stay at the Wright-designed Historic Park Inn, visit the nearby Stockman House and Architectural Interpretive Center or tour the home he designed at Cedar Rock State Park.
Go Bowling At The Hotel Pattee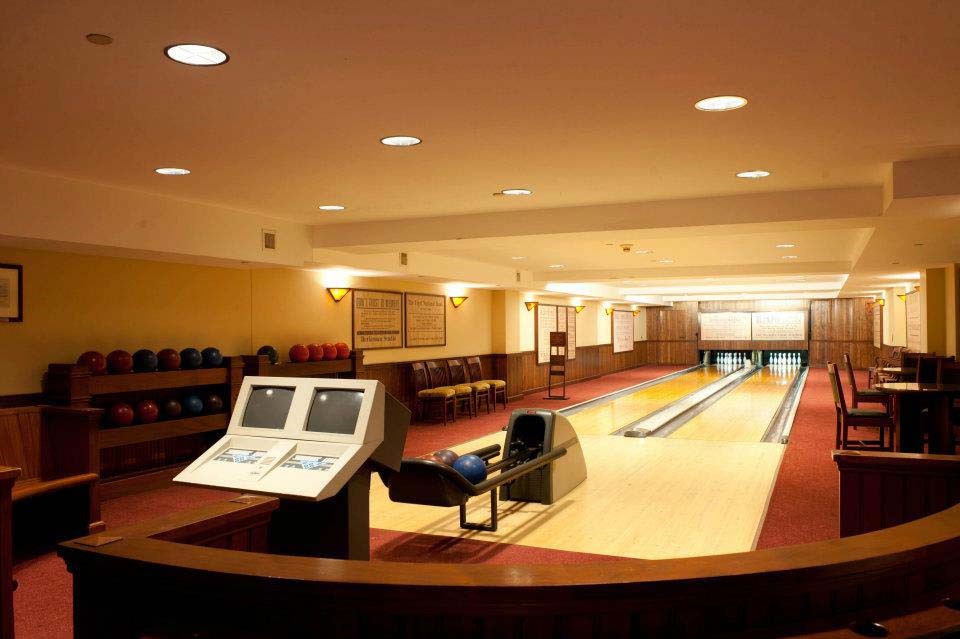 The historic Hotel Pattee in Perry will install state-of-the-art bowling equipment in its on-site bowling alley in mid-March, adding another reason to book a stay at the beautiful hotel.
Sail On The Riverboat Twilight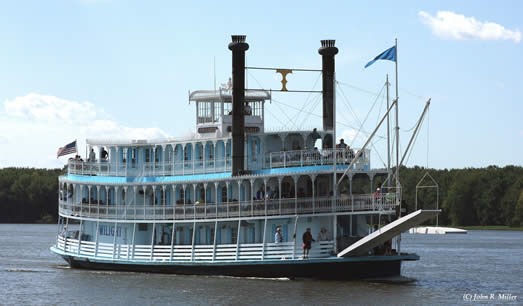 Sail the Mississippi to celebrate this Le Claire riverboat's 30th anniversary. In addition to the one- and two-day cruises, the Riverboat Twilight now offers 1.5 hour cruises on some days. Cruises are held from the end of May through October.
Eat An Ebelskiver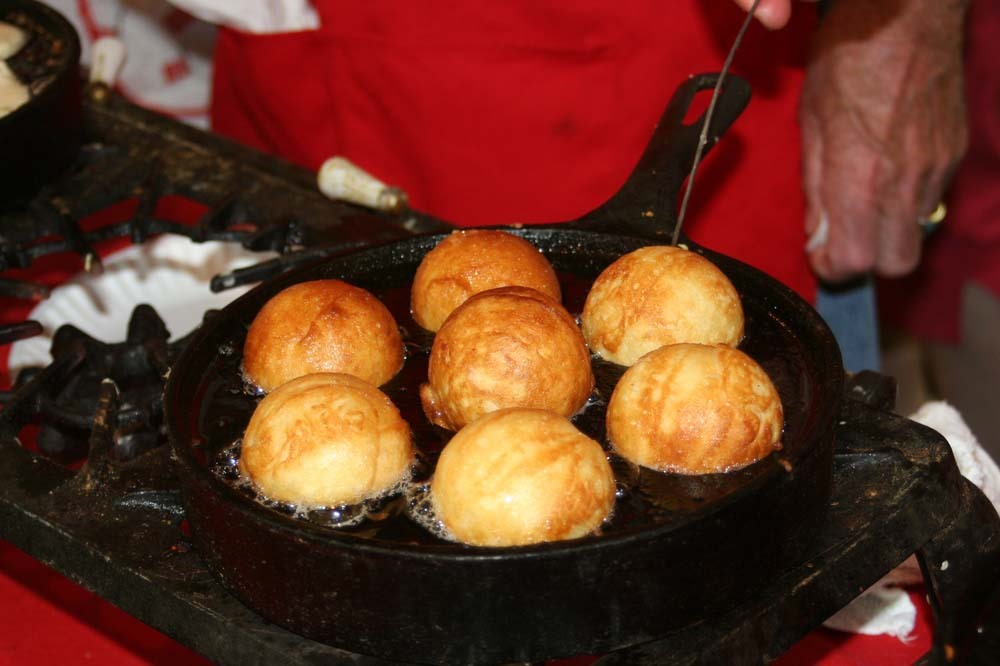 Elk Horn will host the first-ever National Ebelskiver Eating Contest during their annual Tivoli Fest on Memorial Day weekend. The contest is sanctioned by Major League Eating and will feature a professional and amateur eaters. An ebelskiver, also known as a fried pancake ball, is a traditional Danish pastry.
Tour The Field Of Dreams House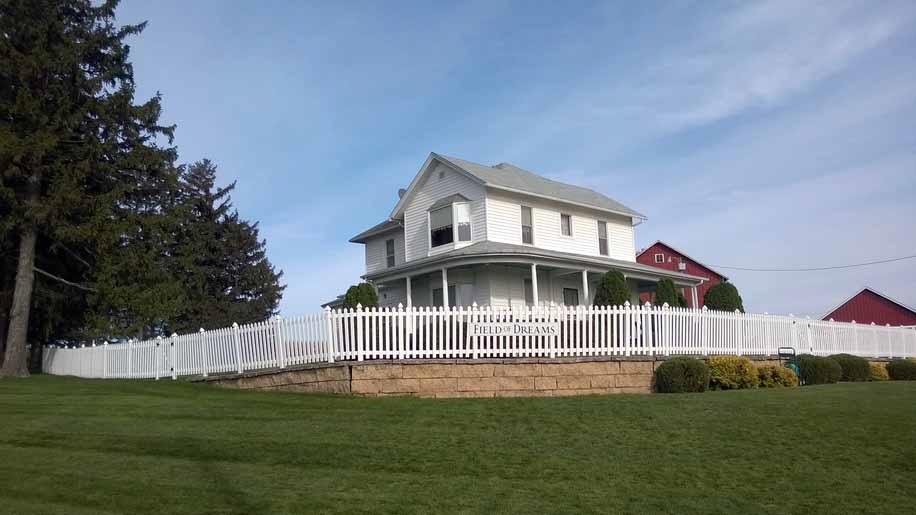 Guided tours of the first floor of the house near Dyersville that was a backdrop in the classic movie Field of Dreams are offered daily (must reserve in advance). Visit on a Ghost Player Sunday to watch actors dressed in old-school uniforms play a game. 2017 games will be held on July 2, July 16, July 30, August 13 and September 3.
Sample Beer At Iowa's New Breweries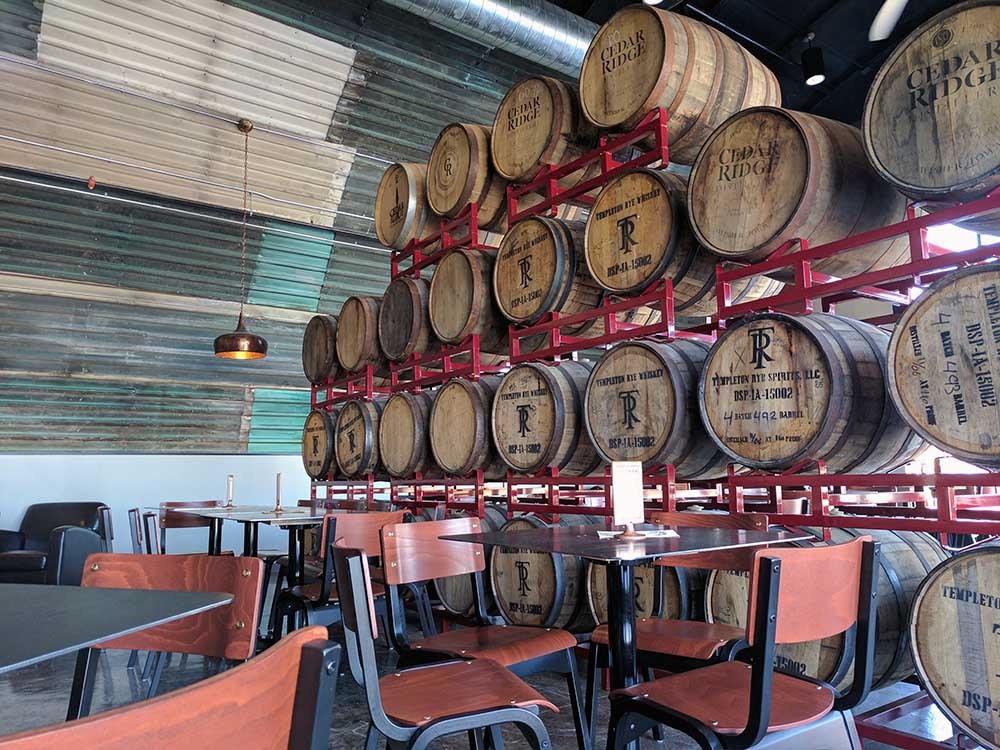 The brewery boom in Iowa continues in 2017 when several new and expanded breweries open across the state. Spots to watch: Peace Tree Brewing has expanded to Des Moines (now open), 7 Hills Brewing will open in the spring in Dubuque and Marto Brewing comes to Sioux City this summer (Paste Magazine named it a brewery to watch).
Learn About A Jazz Legend At The Bix Museum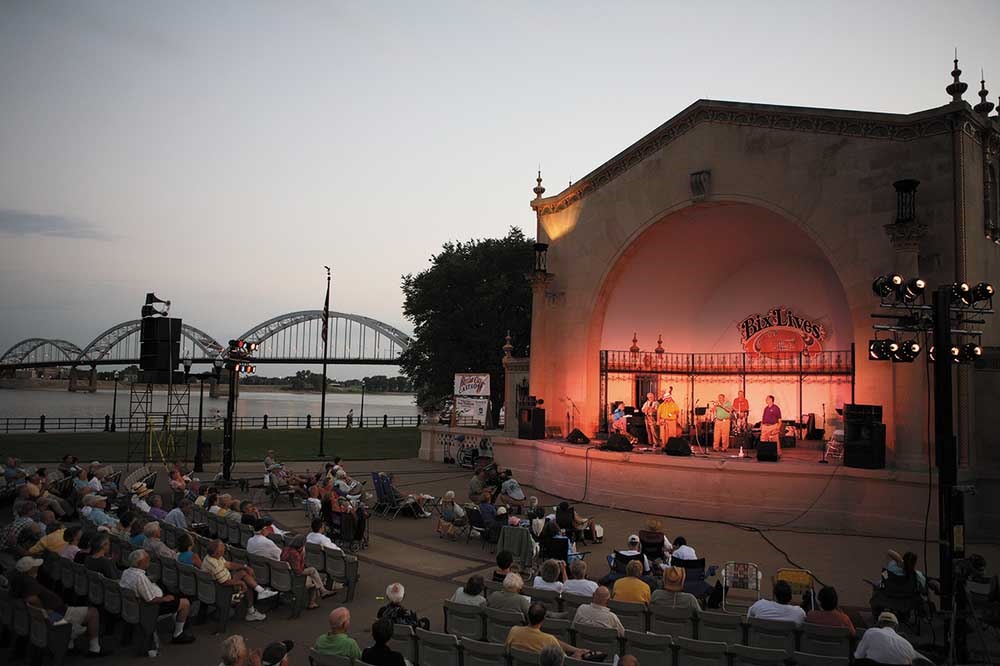 The Bix Museum is on the lower floor of the River Music Experience in downtown Davenport. After nearly a century, the music of legendary cornetist, pianist and composer Bix Beiderbecke still draws awestruck admiration from fans around the world. Treasured recordings keep alive his unique tone, melodic style, lyrical phrasing and heart-stopping improvisations.Open 10-5 weekdays and 10-2 Saturday. Admission is FREE. >MORE
Drive A New State Scenic Byway

Experience The Loess Hills And Heritage Week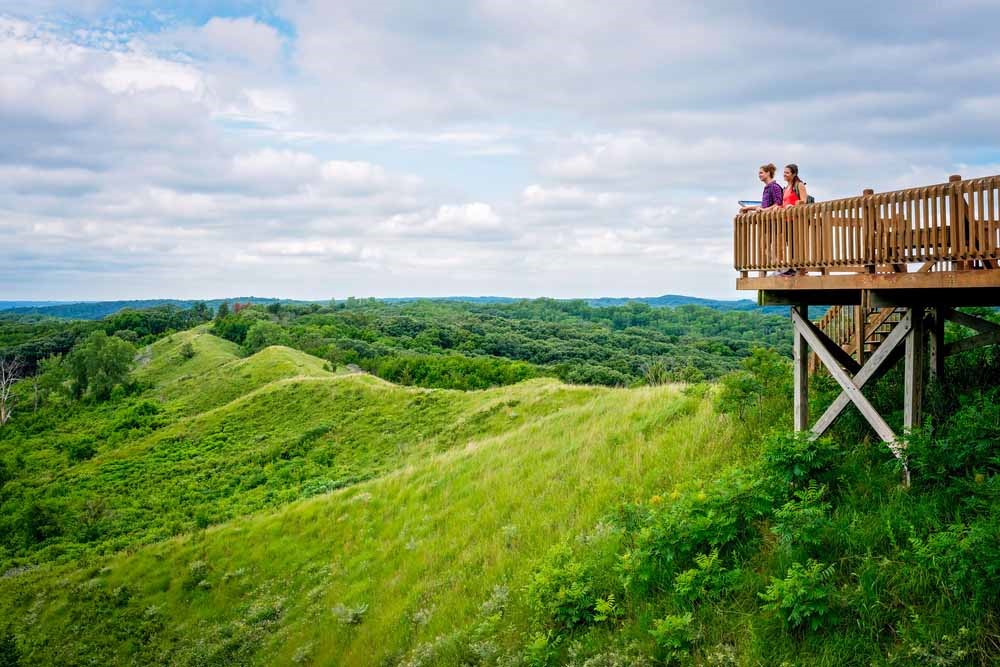 From September 23 through October 1, parks in the Loess Hills will celebrate Iowa's most unique geological formation with special tours, hikes, camp-outs, music festivals, bike rides and more.
Shop At The Outlets Of Des Moines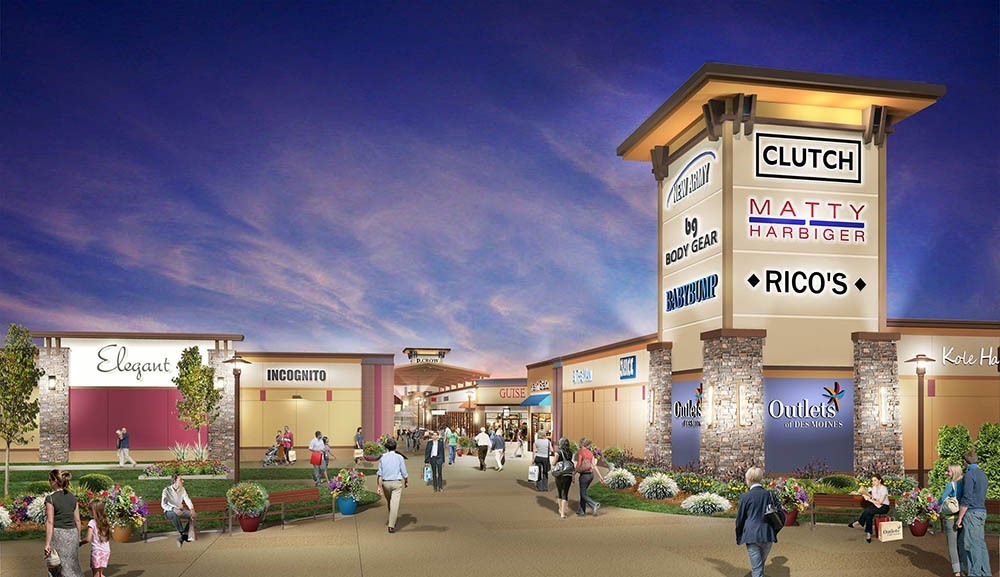 Scheduled to open in October 2017 (just in time for holiday shopping), the 300,000-square-foot outlet center will feature some of the best brand names in retail. The facility will be located in Altoona near the intersections of Interstate 80 and Highway 65.